phone 814.450.8685

local
Studio Grab is an independent business based out of Erie, Pennsylvania that can provide web solutions for your personal or business needs. Continue reading »
independent
Patrick Grab is the sole designer, webmaster, and IT specialist of Studio Grab. This enables the client to receive high quality services at affordable rates. Continue reading »
artistic design
Too often you find websites that are distracting and difficult to navigate. Studio Grab uses an "Apple" like philospohy creating websites that are simple, stunning, and brilliant. Continue reading »
about the web specialist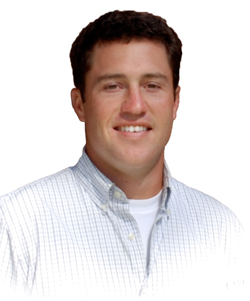 Patrick Grab is a freelance entrepreneur who operates all facets of Studio Grab. He is the web designer and tech specialist that can provide web solutions for clients in an affordable and professional manner.
Patrick began his website designs in 2005 when he developed his first business venture, Professional Sports Art, during his freshman year at The College of Wooster. Like many young professionals, he did not want to pay someone to build his website for his new business. He also did not want to pay someone to update it every time he added another project to his site. As you can see, Patrick became a web designer for the sole reason that he offers his services to others.
Patrick's experience grew as he continued to create websites for other small businesses while taking computer programming classes in college. Soon he was designing websites for many local businesses as word spread about his affordable services and dynamic designs. He continued his web design work as a side job for many years, while his skills and expertise were growing.
After years of providing low cost, dynamic websites, Patrick realized there was a great need for this type of service. The demand for his work increased. The market for small businesses looking for quality web design with sometimes limited budgets was evident. Studio Grab developed into a full-time venture to meet the technological demands of today's small businesses.
local
Studio Grab is located at 1654 West 8th Street, Erie, Pennsylvania. It is an independent business that knows the importance and the solutions required to help other local businesses. It's not necessary to seek out a large web design company that may not know you personally. Patrick will come to you, get to know your business, and build your website with ease.
It is well known the frustration that comes with calling 800 numbers when you really need to speak personally with a professional. It can also be intimidating to call a large company to inquire about website development. This is precisely why Patrick can make you feel more comfortable about your business needs.
Meetings can occur without even leaving your business or office. This includes other professional services such as Studio Grab's high resolution photography. It may sound very obvious, but high quality images can make a huge difference on a website. Patrck can come to you to take the necessary photographs for the website. This is part of the all-inculsive web solutions that Studio Grab offers.
independent
As previously stated, an independent entrepreneur has many advantages. There are no standard business hours, which allows for support any time you may need it. It also means that it is typically easier to meet important deadlines faster then the competition. Our office doesn't just close at 5 o'clock. That means working often at night and at your convenience.
Being independent also means that our prices will be lower than the larger web design studios. There may be occasional use of outside help, but primarily it is the sole work of Patrick Grab. This enables the client to receive high quality services at affordable rates.
artistic design
Studio Grab prides itself on its unique and dynamic designs. All websites are designed with great attention to detail from an artists eye. Patrick applies his years of extensive artistic development towards creating beautiful and visually pleasing websites.
Too often you find websites that are distracting and difficult to navigate. Studio Grab uses an "Apple" like philosophy creating websites that are simple, stunning, and brilliant.
To view some of Studio Grab's work, click here »
contacting patrick grab
phone

814.450.8685
email
patrick@studiograb.com
facebook
facebook.com/studiograb
linked in
www.linkedin.com/in/patrickgrab
our web services include
» website development
» stunning & brilliant designs
» thousands of templates
» fully functional on all devices
» dynamic slideshows & galleries
» high quality professional photography
» custom logo design & graphics
» social media integration
» customized facebook pages
» reliable, worry-free web hosting
» hosted through a trusted provider
» unlimited web domains
» unlimited email addresses
» search engine optimization included
» control panel features
» experienced professional support
» available day and night
» call, text, or email
» website edits and updates inlcuded
» content management systems
» individual account features
» website traffic statistics & more
» remote access & screen sharing